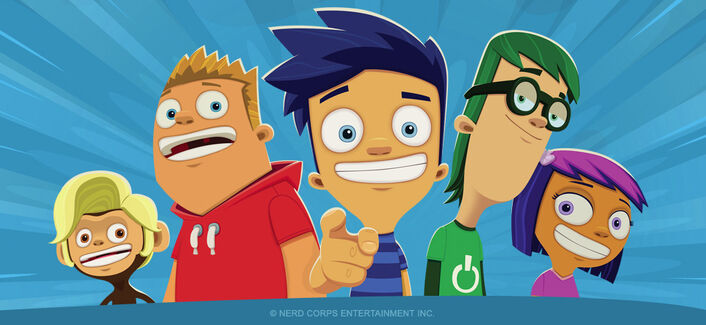 Hello and welcome to the Awesomest wikia out there! This Wiki is for the new animated series "Rated A for Awesome"! Staring a group of kids who "awesomize" anything and everything to make the world a fun place while enjoying the ride!
Rated A for Awesome was made by Asaph Fipke and premiered on Disney XD on June 20, 2011 and a month later in the United Kingdom on July 23rd. The series is produced by Nerd Corps Entertainment and is an American/Canadian animated television series done with computer graphics in a CGI/3D blend.
Currently Rated A for Awesome has 1 season with 26 episodes. For information regarding episode details please view the Episodes page link below.
This Wiki
Edit
This wikia's goals are to bring you only the best, correct information regarding this series. If you have any comments, questions, or information you would like to add then go right on ahead. But please be considerate of other members and do not Spam.
This wiki shall provide detailed character pages, images, and episode pages. As well as other pages also!
Characters For a total list of characters you can visit Characters
Other pages of interest
Edit